Strategic donation by King Soopers & City Market tackles food insecurity for thousands of Colorado kids
The "weekend bag" donations will go to 10 different non-profits statewide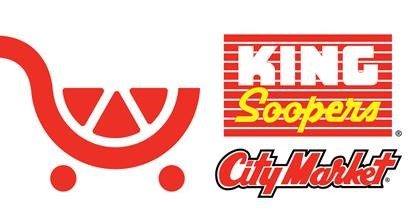 During a recent business meeting, King Soopers and City Market leaders put their Zero Hunger Zero Waste initiative into action by giving back to their communities in need. Instead of devoting the entire time to studying charts and margins, store managers and corporate leadership chose to end the retreat by acting on the fact that "33% of kids in Colorado attending public schools are eligible for free lunch." Too often, lunch at school may be their only complete meal of the day. When there's no school, like on weekends, some kids go hungry. This is unacceptable.
In an effort to help, they rolled up their sleeves and packed "weekend bags." The bags were filled to the brim with a diverse selection of non-perishable goods like canned vegetables and fruit cups and kid-favorite goodies like cookies and granola bars. 
Statewide, 10 different Colorado non-profits will each receive 250-weekend bags to distribute to food-insecure families in their communities. In total, the program will provide food for a total of 2,500 kids and their families who are in need. For at least one weekend, kids can focus on just being a kid. 
You're welcome to join King Soopers for its donation to the Thornton-based non-profit Hope for Food. It'll receive the food donation and be packing additional bags on-site for later distribution.
Where: Food for Hope, 3801 E. 120th Ave, Thornton, CO
When: Monday, October 24th, 2022
Time: 2 pm
Through strategic partnerships with like-minded organizations and the help of customers, King Soopers's Zero Hunger Zero Waste initiative aims to eliminate hunger in communities it calls home by 2025 and cut down global waste by 50% by 2030.