King Soopers donates 40-thousand pounds of food to local non-profit, We Don't Waste for "drive-through" event
Join volunteers from King Soopers and We Don't Waste as the food is donated on the spot to local families in need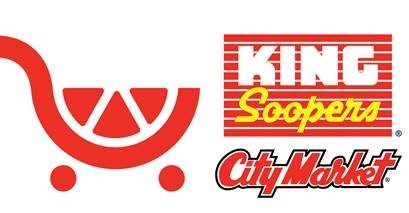 One in ten Coloradans is food insecure, meaning they may not know where they'll get their next meal. Of that group, one out of four is a kid. That's just over half of a million people, many of whom call Denver and its surrounding suburbs home.
That's why King Soopers has teamed up with We Don't Waste, a Denver-based non-profit that recovers quality, unused food and distributes it to underserved communities. King Soopers and ​ We Don't Waste are partnering this Wednesday to donate enough food for 400 Colorado families in need.
"This donation is an impactful way to make a meaningful difference in people's lives by not just donating non-perishable food, but helping Coloradans in need stock their refrigerators with healthy, fresh options too," said King Soopers' Jessica Trowbridge. 
"Our community needs access to food now more than ever. With so many of our neighbors facing food insecurity, we can see what an incredible impact these Mobile Food Markets are having. Hundreds of families and individuals, no matter their situation, will be able to take home dozens of pounds of nutritious food for free and go home smiling. It means a lot to We Don't Waste, and to our community, to be able to partner with King Soopers and make markets like this happen more often," said Arlen Preblud, Executive Director for We Don't Waste.
Coloradans in need can access this food for free at a drive-through event at Dick's Sporting Goods Park. ​ 
When: Wednesday, January 25th, 1-3 pm
Where: Dick's Sporting Goods Park, Lot G (6000 Victory Way, Commerce City, CO 80022
What: Variety of fresh, high-quality food direct from the King Soopers warehouse 
Some of the items that will be donated include but are not limited to milk, tomatoes, avocados, bananas, apples, yogurt, milk, cheese, rice, pasta, pasta sauce, and bottled water. 
Zero Hunger Zero Waste:  
Through strategic partnerships with like-minded organizations and the help of customers, King Soopers's Zero Hunger Zero Waste initiative aims to eliminate hunger in communities we call home by 2025 and cut down global waste by 50% by 2030.