King Soopers and City Market Make it Easier Than Ever to Feed You and Nine of your Closest Friends and Family this Thanksgiving
Less than $50 is all it takes for the bird and all of the Thanksgiving Day staples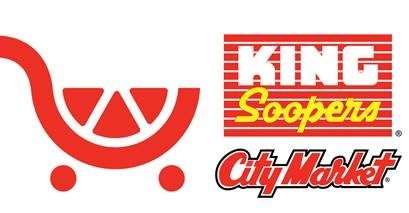 Your Colorado King Soopers and City Market locations are making it easier than ever to enjoy a fresh-for-everyone meal this Thanksgiving without compromising any of the Turkey Day delights. That includes all of the primary ingredients to cook the perfect turkey and fill your table with everyone's favorite sides. Check out the pricing breakdown below:
Kroger Whole Frozen Turkey 13-16 lbs, $0.87/lb - $11.31 to $13.92
Yams (5 lbs, roughly ½ lb per person) - $3.85 or Kroger Idaho potatoes (5 lbs) - $3.99
Campbell's canned turkey gravy - $1.00/ea, let's call it 2 (you can never have enough!) - $2
Kroger boxed stuffing - $1.25
Kroger canned sweet corn - $0.87/ea (Let's get 2 to be safe) - $1.74
Kroger brown and serve white dinner rolls - $2.00
Green bean casserole: recipe here

Kroger 2% reduced fat milk - $1.29 (pint)
Kroger soy sauce - $1.49 (10 oz.), but you only need 1 tsp
1 ⅓ lbs fresh green beans at $1.99/lb (need 4 cups) - $2.65
Kroger french fried onions - $2.50

Kroger sweet cream salted butter - $2.99 (with coupon)
Pumpkin Pie 8" - $4.99 each (We'll need two because who doesn't save room for dessert?)
Kroger whipped topping - $1.00
The grand total? 
On the high end - $46.80 (This is with Idaho potatoes and a 16 lb turkey)
On the low end - $44.05 ​ (This is with yams and a 13 lb turkey)
That's less than $5 per person for a fresh, handcrafted family meal this Thanksgiving! As always, for the best deals and exclusive digital coupons, download the King Soopers App, available free on your Google Play or App Store.