Can you guess Denver's top five most popular Mother's Day gifts from your neighborhood King Soopers this year?
Hint: a sneaky surprise makes this year's list!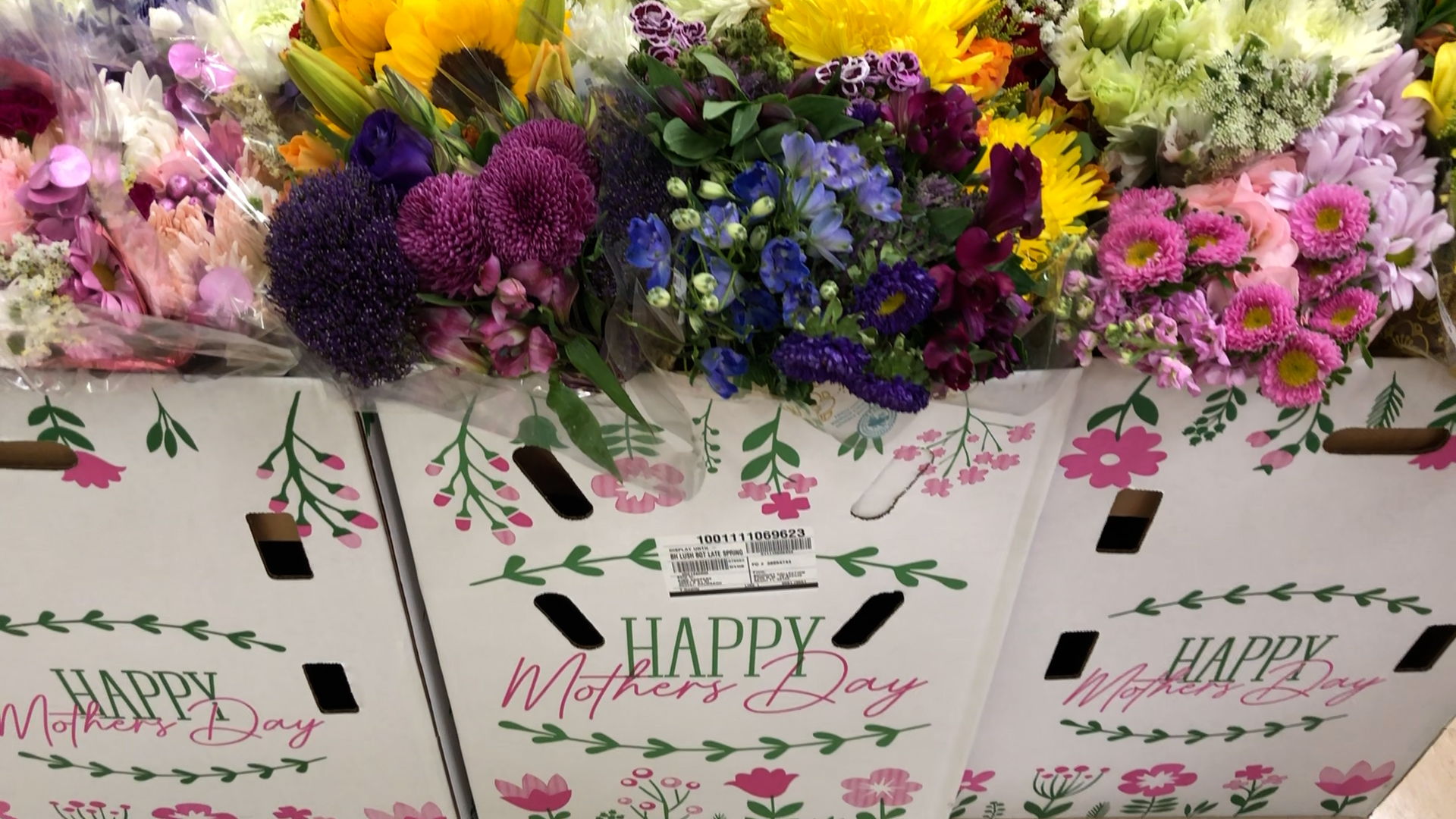 The numbers don't lie, Denverites do like to give Mom roses on Mother's Day, but that's not what the majority of moms will be getting this Sunday. Here's the list of Top 5 Mother's Day gifts people are picking up at their neighborhood King Soopers this year:
Floral arrangements: This cheerfully hand-tied take on a Mother's Day gift harmonizes different flowers, greenery, and a vase to form a colorful combination guaranteed to serenade the senses.
A dozen roses: Sweetly-scented roses in every color of the rainbow to appeal to many moms!
Floral bouquets: For moms who already have more vases than they can count but still love fresh flowers on the table, a bouquet is a great gift! ​ 
Ferns: Surprise! This perky green plant peps up the Top 5 list with an easy-care vibe that brightens both indoor and outdoor spaces. They're also non-toxic to pets, and last a long time with just a little TLC!
Outdoor floral arrangements: It's just about patio season in Denver! These popular flowers remind your mom of your gift every time she steps outside!
The florists at your neighborhood King Soopers are also bringing in orchids, azaleas, and luxe bouquets this weekend so you can find the perfect Mother's Day bouquet on your way to pick up the ingredients for a nice meal (you ARE making your mother a fancy meal, aren't you? Here are some ideas to help!) Don't forget to use your King Soopers card to earn fuel points!